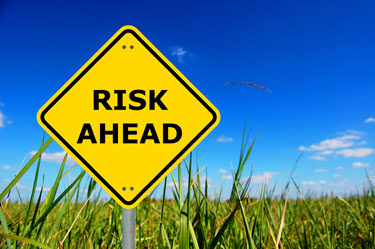 My husband turned to me as I prepared to leave for The Open SF Conference and told me that this trip would be transformative. We've had many talks about my upcoming trip to the non-monogamy conference but this comment was rather unexpected. He continued to tell me he thought I would return a different person but in a positive way. I shrugged it off wondering how a weekend conference would be "Transformative." You need to know my journey up to this point to see that he was right.
I matured at an early age in a restrictive Catholic household where talk of anything regarding sex was verboten. Early on I knew my desires were different from others yet I tried to live by the standard rules. I had very limited sexual experiences until I lost my virginity to a friend at the age of 21. Shortly thereafter I met my husband and felt love for the first time.
We moved to Los Angeles where I tried to explore some parts of my sexuality I had not had opportunity to before we met. The only problem I was trying to experiment within the confines of a monogamous relationship. I got a taste of kink and flirtatious fun but was afraid to ask for more. I felt guilty that I had a wonderful husband but still wanted other sexual experiences. One by one I put things away when it rocked the relationship boat. We later had kids so I took what was left of my sexuality and hid it in a box at the back of the closet with my latex outfits and stiletto heels. I spent ten years trying to ignore what I had hidden. I'd spent years becoming less and less myself to make other happy. Moving to a conservative suburban town didn't help either. I was depressed, gained weight and found myself disconnecting from friends and my husband.
This is where I was when I found Life on the Swingset.
We were trying to reignite the spark in our relationship with the help of Sex is Fun when we found Life on the Swingset. We had tried to open up a decade earlier with tepid results. Afraid to suggest swinging again, I just followed everyone on Twitter and lived vicariously thru tweets. Eventually, my husband figured out I really wanted to explore more. Listening to episodes helped us work towards opening up again. The road was filled with tearful arguments and tension filled discussions but we always found a podcast or article that put us back on track.
I started 2012 with many goals I thought I wouldn't accomplish until the end of the year. That is until I responded to the "Pleasurequest" request for a realistic, high quality, ejaculating dildo on SS Ep 61. I love to do online research and used this passion to write a detailed report. I almost didn't send it fearing Cooper would think I was a wacko for doing it. Instead I got all caps tweet about how I rocked their world as a response. This led to a request to write for the site and the rest, as they say, is history.
I pushed myself past major hurdles much earlier than expected. Business like chats between Cooper and I turned more personal, then eventually sexy, as we got to know each other. I started a Kasidie account and my husband and I had our first date with another couple. I also got over body image issues by sending out sexy pictures. I learned to develop a writing voice and delved into researching and writing articles. I also worked to develop a better online presence as my follower numbers slowly climbed. By the time the conference arrived I was further along as a swinger, had developed a wonderful connection with Cooper and had become more than just a fan of the show.
In that time I also lost weight and the curtain of depression and isolation I had felt was lifted. Only seven months ago I was ready to give up on my life thinking I could do nothing to change it. Now I had renewed passion and purpose. This translated into a better relationship with my family. I rekindled that passion with my husband and found more fulfillment as a parent. I felt sexy and empowered for the first time in ages. OpenSF was going to be the culmination of all these things. It would also be the debut of Technogeisha as a real person rather than an avatar.
Becoming the tweet made flesh meant I couldn't hide in the virtual realm anymore. It also meant I had to deal with the virtual connection I had made with Cooper IRL. I certainly was not lacking in goals and perhaps had too many too to accomplish in 56 hours I would be in San Francisco. I threw myself into it like pushing a hesitant newbie skydiver out the airplane door. I held out hope that the parachute would work if disaster arose. I was going try to overcome personal fears, make new friends, become part of a like-minded community and learn as much as I could from events and sessions all in a short weekend.
I certain got more than I bargained for.