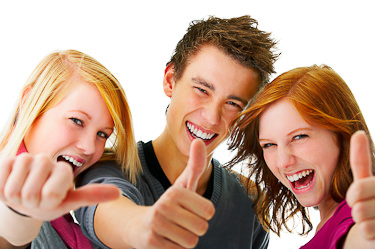 Greetings all…One of the most common questions we get concerns single guys in the club scene and even guys who are part of couples on how they should make friends, approach potential playmates, and become welcome in a club setting. Guys, this is not to be preachy or authoritative, this is just a message of advice to both the single guys and coupled guys out there. Some of you know this well, other are still learning, some need to listen carefully.
Guys, the ladies, ESPECIALLY in a club situation, be they single or part of a couple, are psychic, in that they know the outcome before it happens. They decide who plays with them and make no mistake, they communicate and commiserate and may well decide if a guy plays with her close friends as well.
The ladies have a buzzword, and the word is "creepy". Once you are labeled as such, it is hard if not impossible to come back. You do NOT want to be that guy and trust me, some of the "hottest" guys to ever enter our club have been labeled as creepy, and you do NOT want to be that guy.
In my years as a participant, facilitator and organizer and now as a club owner in the lifestyle I have learned one thing, and that is that unlike the vanilla world, your attitude, approach, and level of confidence TEMPERED with humility, patience, empathy and consideration is far more important than six pack, abs or a 10 inch dick to 85% of the women in the lifestyle.
Here is my best advice guys apart from the basic no means no…., take it for what it's worth
~ Never disqualify yourself, but never assume it is a sure thing either. The "unattainable" is indeed attainable with a confident, respectful and stand up approach
~. be aware of your facial expressions, no woman wants to be looked at like a pork chop
~. If you choose to watch, keep a body length
~ In a potential play situation, when it comes to "words", less is more. and a simple "May I ?" trumps any slick lines you might think you have
~. Watch eye contact and body language, sometimes they speak louder then either a NO or a COME FUCK ME
~. A "NO" today does not mean it's a NO always unless that is made clear. There are literally ladies I have known for 8 years, who I never played with till weeks ago. Just remember, THEY decide so while it is ok to check in, don't be over persistent, that only works in the movies
~. A "YES" today may not mean a YES always, accept a no gracefully
~. Woman in the lifestyle are not "Fluffs" unless that arrangement is made in advance. Abandoning a partner mid stream for something that looks better will NOT help your rep.
~. If the woman is part of a couple, approach her as such. Even if she is not offended by your approach, it is a sure bet her man will be, and NO good comes of that.
~. Be able to socialize in a non sexual way before play even becomes an issue.
~ RELAX…the lifestyle is an activity, not a race
Follow these simple guidelines and your chances of being a successful single Gentlemen in the lifestyle are all be assured
Perkfully yours
Bek and Cos Perks