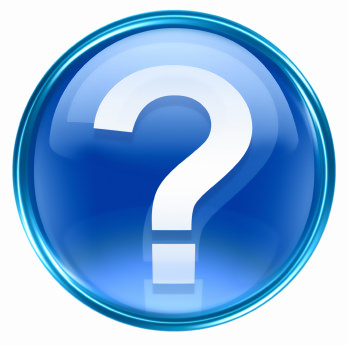 We here at The Swingset are always happy to help with any questions or concerns you have, please don't hesitate to ask!
Q."I am a recently single female that was introduced to the lifestyle in my last relationship. I really enjoyed the lifestyle even though we didn't get too far into it as a couple. Now that I'm single, I would like to start again. However, I keep running into a problem.
I created a profile on a swing site and have received a lot of response (single bisexual female? you betcha!). Whenever I talk to a single man, I always ask up front if they are really single, or just playing single. I have had several tell me that they are indeed in a relationship. So, of course, my next question is if their significant other knows about them sleeping with other women. The only answer I have gotten to that question is a resounding "No." That makes me back off immediately. I mean, I appreciate the fact that these guys are being honest up front, and I'm sure a lot that say they are "really single" may be lying, however, I have no desire in being a pawn to help someone cheat. I don't want the drama, and I don't want the guilt either. I always politely decline at that point and am met with the "Oh come on", "Let me know if you change your mind", "What's the big deal" etc.
I guess I'm not really looking for advice about what I should do, but I would like to get a prospective from someone that has been in the lifestyle longer and has experienced this as well. Is there ever really any way to tell if a man is lying about being single without acting like a jealous girlfriend myself? Am I simply sitting on a high horse and judging too quickly? Or am I correct in the assertion that these guys are just looking for an easy lay and think their girlfriend/wife is less likely to find out if the "other woman" is a swinger?"
 A. While I personally have not experienced this often I know many who have. I do swing separately from my husband sometimes but usually with men who I've met as part of a swinging couple. There was no doubt that their spouse knew what was going on.
It's not just a problem with single women in the lifestyle but comes up when a couple dates separately or when looking for an MMF threesome. There is nothing wrong with asking straight up what their status is. There seems to be a number of men out there that have no problem cheating and, even more surprising, have no problem telling you they're cheating. First and foremost, ethical non-monogamy is just that, a consensual non-monogamous relationship in which both parties have agreed. It's not non-monogamy if you aren't telling your spouse you're having sex with someone else. You are well within your rights to require full disclosure. The men you date don't have to introduce their wives to you or even involve you in their relationship but the wife should know their husband is sleeping around.
My concern here is not only keeping secrets from a spouse but other issues. This kind of reckless behavior might add to over all risk. Would this man also be honest about STDs, would he test regularly or even practice safer sex? There is a fair chance that he's not doing any or all of these things. Also, if he can't be respectful of his primary relationship there also a good chance he's not going to be respectful of you. So there's nothing wrong with steering clear of the "Oh, come on." guys.
I wish there was a way to guarantee the guy is truly single but no one I know has figured that one out yet. Other than asking up front, you have to take their word for it. The trick is to find that balance of wary observation and over protective jealous girlfriend. You can try asking him about the level of communication he has with his wife, will you get a chance to meet her or talk with her. You can approach it as you just wanting to get know him better and at what level of communication he is comfortable with. It's not guaranteed that the man who's cagey about the level of communication is cheating but how he talks about his wife might provide you with a heads up to the possibility.
The cheating man is most likely thinking the swinging single is an easy target for easy sex. Some might even be convinced that because you're non-monogamous you're willing to accept cheating. Not everyone goes into this knowing what to do or even caring to learn. You'd do well to avoid them. And if they try to give you a hard to time or make you feel guilty for your choice remember that you are trying to be safe and honest which is an important part of non-monogamy. Those cheatin' hearts could learn a thing or two from you.