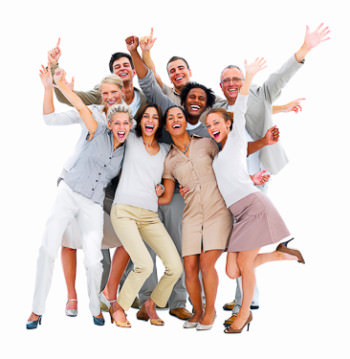 Read part 1, part 2, part 3, and part 4
So, as I discussed previously, Mr. D finally had his hall pass night with the hot blonde thing that we had been courting for months. The rules were clear that he was allowed to play because I was away, and it was a one-time deal.
After that magical night, we traded some friendly texts. But what we were coming to realize was that this wonderful couple was actually quite terrible at communication and planning ahead. The times when we thought maybe they had lost interest, they were still hot for us. But they just didn't like to make plans weeks in advance. They also didn't really feel comfortable speaking openly and honestly about play preferences, rules, and expectations. They hadn't needed to before. She only played with single guys—a plan that requires just the chemistry of two and much less negotiation and discussion.
During the intermission between sex sessions on the night of Mr. D's hall pass, the couple mentioned that we should join them at their summer house for a weekend. Kids included.
After I returned from my business trip, we followed up about making plans to join them. She replied that the proposed date would not work for her cycle. Suddenly I got angry. I had given her a hall pass. Because I was away I would be there that weekend. She had given no indication that her husband would finally be allowed to play with me. No way was she fucking Mr. D. when I was there with nothing to do. So why would it matter that she had her period? I texted her that maybe that would be for the best actually. That would help to keep things in check given that Mr. D. was not going to be playing with her if I had no play options myself. Radio silence. She never wrote back.
Weeks went by again. We thought it was over and done with. But then Facebook reminded us that it was her birthday. So we suggested that we all go out for sushi. Instead of sushi, they suggested that we come over to their house. Dilemma again. I texted Mr. D. that I would leave him there if he started fooling around with her while I did the dishes, as had happened once before.
Then a miracle occurred. Let me set the stage. I am at my children's elementary school sports day at the end of the school year. I am running the three-legged races. And I get a text from her husband. The conversation went like this:
"I am so hot for you," he writes.
"Well hey there sexy. I feel the same but what does your wife think about that?" I reply.
"We have been talking a LOT lately. I think we are headed for full swap with you guys."
And right there, as I am running the three-legged races, I begin to have a hot and steamy conversation. He writes, "I would like to lick our pussy while Mr. D. fucks you from behind and my wife sucks my cock. I want to hear you moan in my mouth as I kiss you deeply and then flip you over and fuck you from behind. Enjoy the three-legged races. I am pretty sure I could run a three-legged race right now."
I texted my husband, "It is on, baby."
I was so nervous about that evening. I am never nervous about meet ups. It didn't help that we had forgotten about a therapy session for our daughter just before our planned date. My head was not in the right frame of mind. I ended up doing something I never do—smoke a joint in the attic to calm myself down. AND I insisted that we stop for a drink before arriving at their house.
I arrived loose and limber. They had just come back from a kids' baseball practice themselves and were still getting their groove. But after a few mojitos, the conversation was flowing, and the kissing came soon after. Everything happened quickly and naturally.
Mr. D. and the hot thing escaped upstairs, so the husband threw me on the coach and starting sucking and licking and fucking. Turns out that Mr. D and the hot thing had just gone to look at some sexy photos, not to disappear forever. They ended up watching us from the hallway. She was surprised at how turned on she was at watching her husband fuck me.
We all ended up on the living room floor. The carpet was wet with spilled mojitos and lots of pussy juice (I am a squirter). And we all had rug burns in the morning. Band-Aid worthy rug burns. And stupid smiles on our faces the rest of the day. And we toasted to new friends.