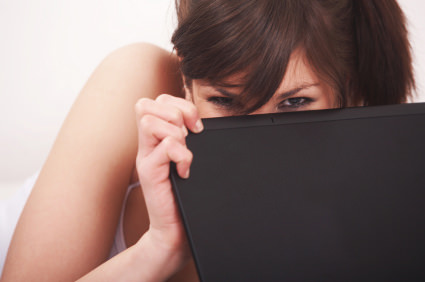 We here at The Swingset are always happy to help with any questions or concerns you have, please don't hesitate to ask!
My hubby and I are new to the lifestyle, and though I have played with a close friend of mine, my husband and I havnt really done anything together. Im rather on the large side with most of my weight being located on my hips and butt (can you say junk in the trunk). Though I would love to make friends and get to knowsome of the beautiful ladies I am worried that I just simply wont fit in. Ive always been a bit insecure about my body, though I know my face is cute. Im currently preggers and though im waiting till I have the baby to meet strangers, I am wondering if I should wait until Im allot smaller….please help! How do people generally react to a person who is shapley on the large side???
Angele
Swinging, just like any other aspect of life, offers a complete cross-section of humanity. You will encounter all kinds of body types and looks: short, tall, skinny, fat, attractive, unattractive, etc. Not everyone looks like they walked off the set of mainstream porn (and that wouldn't be particularly exciting if that were the case anyway).
As a big girl myself, I understand and empathize with your apprehension about whether or not you will be accepted in the swinger community (believe me, I've been there before). You will find people who appreciate you specifically because you are a bigger girl with "junk in the trunk," either because you are the type they are naturally attracted to (um, can *I* have your number??), or because you are different from what they are used to. That's the point of the lifestyle—to try out different partners.
You may always feel some trepidation about your body before you get naked with new partners. This gets easier with experience. However, if you expect your body to be perfect before you show it off (waiting until you are "a lot smaller"), you have essentially put on the brakes before you've even started. Would you demand the same perfection from your potential partners? Are you going to obsessively catalog your partners' flaws (a la Jerry Seinfeld)? Probably not. Hopefully you will be much too excited to get to the sex! Likewise, your partners will be much too excited to have sex with you to worry about your baby weight or stretch marks (hint: some men and women think this is a turn-on).
Remember: swingers are real people just like you with their own concerns about their own bodies. These very same people think you are sexy just the way you are. If you are truly concerned about the way you look not being received well, be upfront about your luscious bottom: advertise yourself honestly as a bigger girl, but don't whine about your weight. It's just not sexy. Your hips on the other hand? Delicious! I guarantee you that you are desired as you are. You are the only person preventing you from getting naked and having sexy sexy fun. A final note: your attitude and personality will ultimately be what wins people over—but your yummy tummy is not going to hurt in the least.
(Seriously. Call me.)