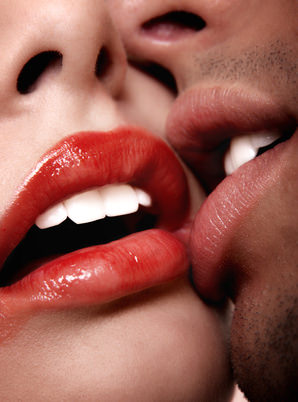 Polyamory freaks me out. To be totally honest, I am needy. I require a lot of love and attention from Anne. Lots. Anne and I have discussed polyamory some before. I am uncomfortable sharing her emotionally on that level with someone.
I have read Tristan Taormino's wonderful book Opening Up. The stories and information contained within it certainly helped to calm some of my fears. However, recently I have developed what I would call a crush. This crush has certainly shed some light on the poly thing for me. I certainly don't love Anne any less, but I want this other person there too. The odd thing is that this cannot lead anywhere. It is simply a dead end because of who this person is. She is a very close friend that is married and not in an open relationship.
Anne is interested in polyamory much more than me. I told her in the past we can discuss and decide whether or not to cross that bridge when it comes up. I certainly didn't think I would be the one bringing up the conversation again. So, I told Anne of my feelings. After hearing about my crush, her response was, "Well that is probably good for you." I love Anne.
I have always kind of flirted with this crush. Before Anne and I started swinging I always had to check my behavior so as to not make things uncomfortable. Now, it is checked less. My feelings for my crush seem to ebb and flow between just friends and crushing (god, I sound like a middle schooler). They know we swing, but I still don't want to cross boundaries. This time the tide seems to have come in hard on the crush side. The reason for this is probably because over the past weekend we were very drunk and talking to her about swinging and other such things. I ended up kissing her. Not really romantically more just a peck on the lips (dammit, I still sound like a middle schooler). This probably crossed a boundary that I would not have crossed sober. However, both she and I told our partners. I knew Anne wouldn't care, but the next day I was quite concerned that it might stress my very good friendship with her or more likely her husband. I talked with him and she talked with him and everything seems to be fine.
I won't do anything about it, because as I said polyamory still freaks me out. My feelings will continue to do what they do and I will continue to only think on them and not act. She and her partner are not in the same place as Anne and I. Even if they were, I am not sure I am in a place that I could handle this.
I feel like this is a tiny step for me down Polyamory Lane. It still really freaks me out, and honestly, I know it is because on some level I am afraid that I will lose Anne. We started this journey to strengthen us and on some level to me, polyamory seems counterintuitive to that goal. I will continue living, loving, and growing on this journey. This particular experience even surprised me.